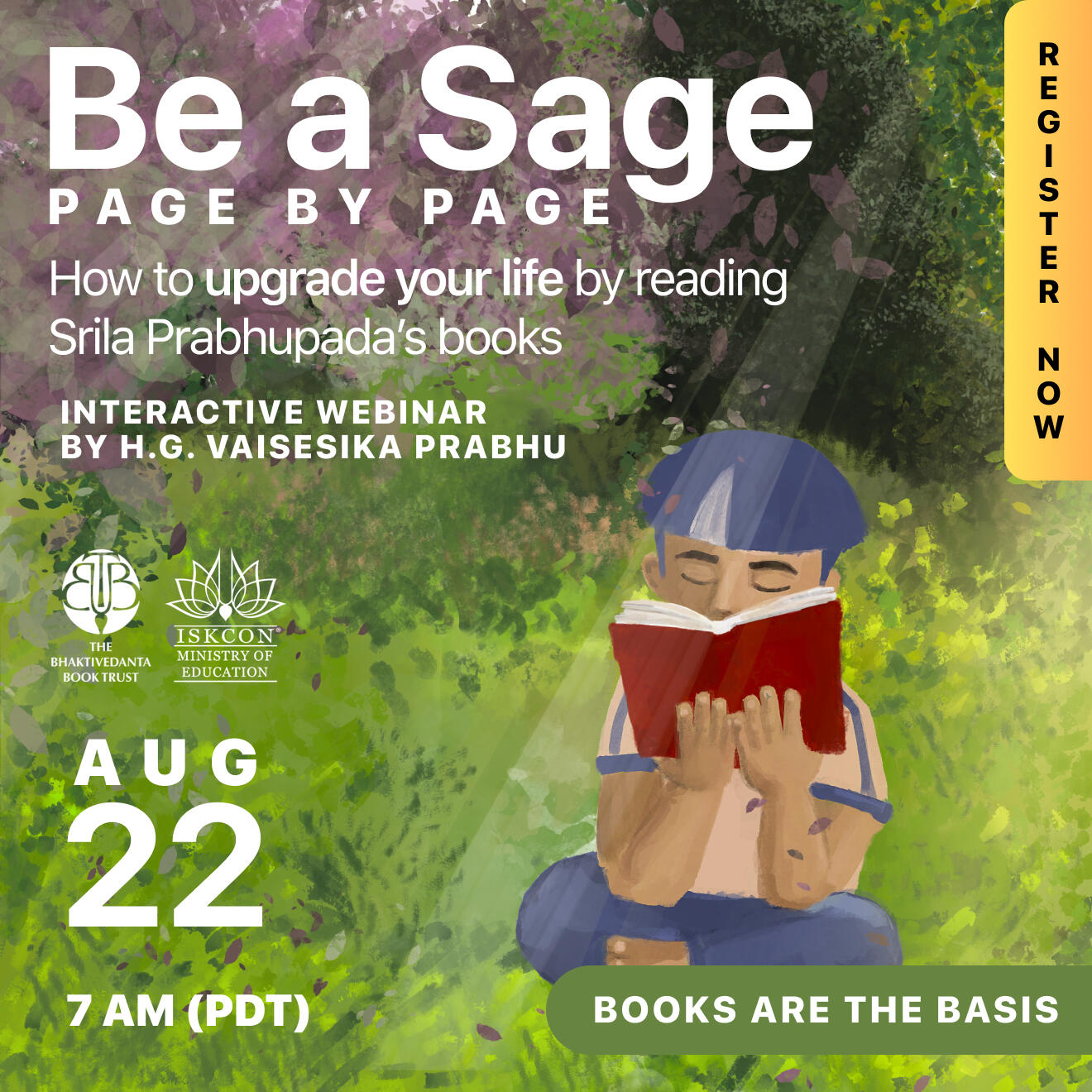 How to upgrade your life by reading
Srila Prabhupada's books
Interactive Webinar
by H.G. Vaisesika Prabhu
August 22 SATURDAY
7 am (PDT)
I don't have time!
I am not a reading person!
I can't be consistent!

🔴 Have you ever said one of these statements?

📖 Books are the Basis. We have all heard this and the importance of reading books! Do you want to take your life to the next level by developing an inspiring reading habit?

💡 Do you want to learn practical ways to manage your time, avoid distractions and nourish your life through Srila Prabhupada's divine books?

✅ If yes, Register now for an inspiring and practical webinar with H.G. Vaisesika Prabhu as he reveals secrets to upgrading your life through reading Srila Prabhupada's books.
Also get your friends and devotees in your community to register - Share this page link now! Let's build a strong society through Srila Prabhupada's books.